Wheels, Z51-style 5-split spoke, Silver-painted aluminum 19" x 8.5" (48.3 cm x 21.6 cm) front and 20" x 10" (50.8 cm x 25.4 cm) rear
Seats, GT bucket
Audio system, Chevrolet Infotainment System with 8" diagonal color touch-screen, AM/FM/HD stereo with seek-and-scan and digital clock, includes Bluetooth streaming audio for music and select phones; voice-activated technology for radio and phone; featuring Android Auto and Apple CarPlay capability for compatible phone
Engine, 6.2L (376 ci) V8 DI (455 hp [339.3 kW] @ 6000 rpm, 460 lb-ft of torque [621.0 N-m] @ 4600 rpm)
Active handling stability control improves traction and enhances vehicle stability
Basic: 3 Years/36,000 Miles
16 (MPG) City / 25 (MPG) Highway
Fuel Capacity: 18.5 (gal)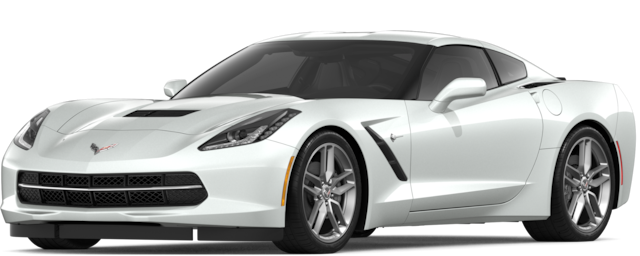 Wheels, Z51-style 5-split spoke, Silver-painted aluminum 19" x 8.5" (48.3 cm x 21.6 cm) front and 20" x 10" (50.8 cm x 25.4 cm) rear
Seats, GT bucket
Audio system, Chevrolet Infotainment System with Navigation and 8" diagonal color touch-screen, AM/FM/HD stereo with seek-and-scan and digital clock, includes Bluetooth streaming audio for music and select phones; voice-activated technology for radio and phone; featuring Android Auto and Apple CarPlay capability for compatible phone (Includes (UQT) performance data and video recorder.)
Engine, 6.2L (376 ci) V8 DI (455 hp [339.3 kW] @ 6000 rpm, 460 lb-ft of torque [621.0 N-m] @ 4600 rpm)
Active handling stability control improves traction and enhances vehicle stability
Basic: 3 Years/36,000 Miles
16 (MPG) City / 25 (MPG) Highway
Fuel Capacity: 18.5 (gal)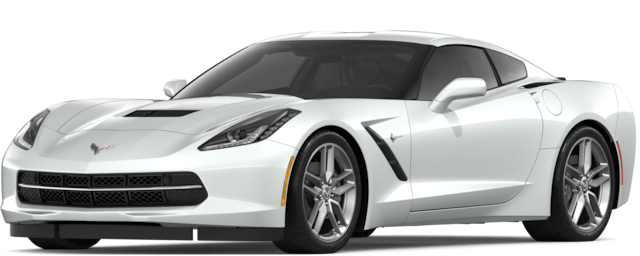 Wheels, Z51-style 5-split spoke, Silver-painted aluminum 19" x 8.5" (48.3 cm x 21.6 cm) front and 20" x 10" (50.8 cm x 25.4 cm) rear
Seats, GT bucket
Audio system, Chevrolet Infotainment System with 8" diagonal color touch-screen, AM/FM/HD stereo with seek-and-scan and digital clock, includes Bluetooth streaming audio for music and select phones; voice-activated technology for radio and phone; featuring Android Auto and Apple CarPlay capability for compatible phone
Engine, 6.2L (376 ci) V8 DI (455 hp [339.3 kW] @ 6000 rpm, 460 lb-ft of torque [621.0 N-m] @ 4600 rpm)
Active handling stability control improves traction and enhances vehicle stability
Basic: 3 Years/36,000 Miles
16 (MPG) City / 25 (MPG) Highway
Fuel Capacity: 18.5 (gal)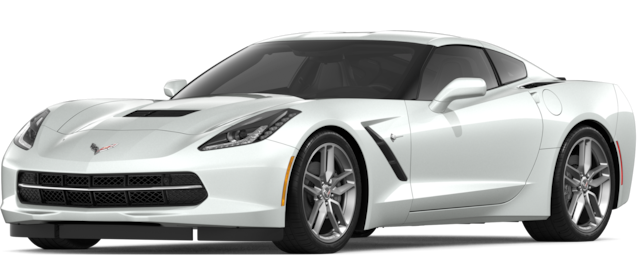 Z51 3LT
Starting at

$60,900
Wheels, Z51-style 5-split spoke, Silver-painted aluminum 19" x 8.5" (48.3 cm x 21.6 cm) front and 20" x 10" (50.8 cm x 25.4 cm) rear
Seats, GT bucket
Audio system, Chevrolet Infotainment System with Navigation and 8" diagonal color touch-screen, AM/FM/HD stereo with seek-and-scan and digital clock, includes Bluetooth streaming audio for music and select phones; voice-activated technology for radio and phone; featuring Android Auto and Apple CarPlay capability for compatible phone (Includes (UQT) performance data and video recorder.)
Engine, 6.2L (376 ci) V8 DI (460 hp [343 kW] @ 6000 rpm, 465 lb-ft of torque [627.8 N-m] @ 4600 rpm)
Active handling stability control improves traction and enhances vehicle stability
Basic: 3 Years/36,000 Miles
16 (MPG) City / 25 (MPG) Highway
Fuel Capacity: 18.5 (gal)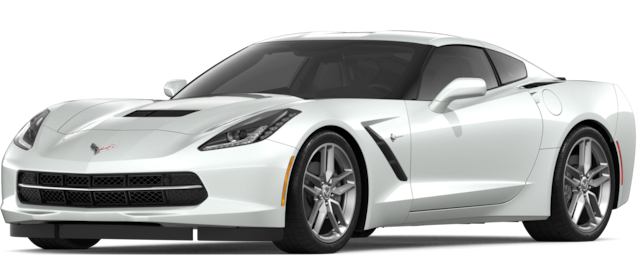 Z51 1LT
Starting at

$60,900
Wheels, Z51-style 5-split spoke, Silver-painted aluminum 19" x 8.5" (48.3 cm x 21.6 cm) front and 20" x 10" (50.8 cm x 25.4 cm) rear
Seats, GT bucket
Audio system, Chevrolet Infotainment System with 8" diagonal color touch-screen, AM/FM/HD stereo with seek-and-scan and digital clock, includes Bluetooth streaming audio for music and select phones; voice-activated technology for radio and phone; featuring Android Auto and Apple CarPlay capability for compatible phone
Engine, 6.2L (376 ci) V8 DI (460 hp [343 kW] @ 6000 rpm, 465 lb-ft of torque [627.8 N-m] @ 4600 rpm)
Active handling stability control improves traction and enhances vehicle stability
Basic: 3 Years/36,000 Miles
16 (MPG) City / 25 (MPG) Highway
Fuel Capacity: 18.5 (gal)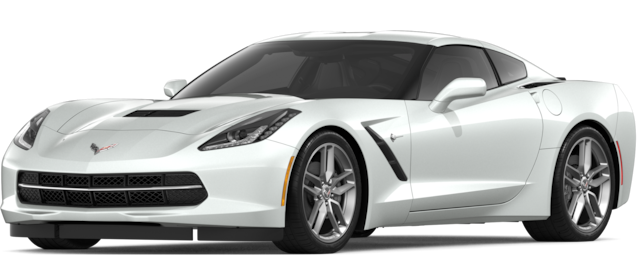 Z51 2LT
Starting at

$60,900
Wheels, Z51-style 5-split spoke, Silver-painted aluminum 19" x 8.5" (48.3 cm x 21.6 cm) front and 20" x 10" (50.8 cm x 25.4 cm) rear
Seats, GT bucket
Audio system, Chevrolet Infotainment System with 8" diagonal color touch-screen, AM/FM/HD stereo with seek-and-scan and digital clock, includes Bluetooth streaming audio for music and select phones; voice-activated technology for radio and phone; featuring Android Auto and Apple CarPlay capability for compatible phone
Engine, 6.2L (376 ci) V8 DI (460 hp [343 kW] @ 6000 rpm, 465 lb-ft of torque [627.8 N-m] @ 4600 rpm)
Active handling stability control improves traction and enhances vehicle stability
Basic: 3 Years/36,000 Miles
16 (MPG) City / 25 (MPG) Highway
Fuel Capacity: 18.5 (gal)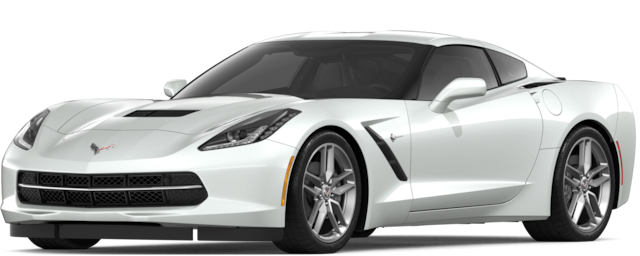 Grand Sport 3LT
Starting at

$65,900
Wheels, Grand Sport Pearl Nickel-painted aluminum 19" x 10" (48.3 cm x 25.4 cm) front and 20" x 12" (50.8 cm x 30.48 cm) rear
Seats, GT bucket
Audio system, Chevrolet Infotainment System with Navigation and 8" diagonal color touch-screen, AM/FM/HD stereo with seek-and-scan and digital clock, includes Bluetooth streaming audio for music and select phones; voice-activated technology for radio and phone; featuring Android Auto and Apple CarPlay capability for compatible phone (Includes (UQT) performance data and video recorder.)
Engine, 6.2L (376 ci) V8 DI (460 hp [343 kW] @ 6000 rpm, 465 lb-ft of torque [627.8 N-m] @ 4600 rpm)
Active handling stability control improves traction and enhances vehicle stability
Basic: 3 Years/36,000 Miles
16 (MPG) City / 25 (MPG) Highway
Fuel Capacity: 18.5 (gal)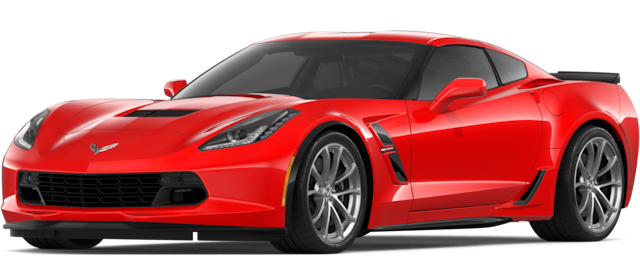 Grand Sport 1LT
Starting at

$65,900
Wheels, Grand Sport Pearl Nickel-painted aluminum 19" x 10" (48.3 cm x 25.4 cm) front and 20" x 12" (50.8 cm x 30.48 cm) rear
Seats, GT bucket
Audio system, Chevrolet Infotainment System with 8" diagonal color touch-screen, AM/FM/HD stereo with seek-and-scan and digital clock, includes Bluetooth streaming audio for music and select phones; voice-activated technology for radio and phone; featuring Android Auto and Apple CarPlay capability for compatible phone
Engine, 6.2L (376 ci) V8 DI (460 hp [343 kW] @ 6000 rpm, 465 lb-ft of torque [627.8 N-m] @ 4600 rpm)
Active handling stability control improves traction and enhances vehicle stability
Basic: 3 Years/36,000 Miles
16 (MPG) City / 25 (MPG) Highway
Fuel Capacity: 18.5 (gal)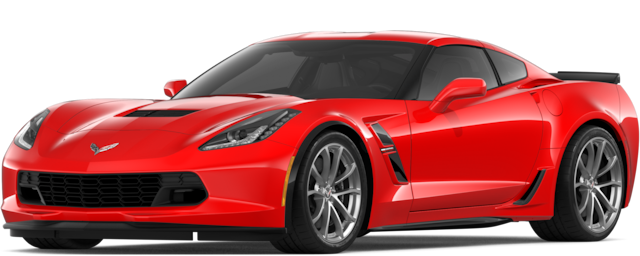 Grand Sport 2LT
Starting at

$65,900
Wheels, Grand Sport Pearl Nickel-painted aluminum 19" x 10" (48.3 cm x 25.4 cm) front and 20" x 12" (50.8 cm x 30.48 cm) rear
Seats, GT bucket
Audio system, Chevrolet Infotainment System with 8" diagonal color touch-screen, AM/FM/HD stereo with seek-and-scan and digital clock, includes Bluetooth streaming audio for music and select phones; voice-activated technology for radio and phone; featuring Android Auto and Apple CarPlay capability for compatible phone
Engine, 6.2L (376 ci) V8 DI (460 hp [343 kW] @ 6000 rpm, 465 lb-ft of torque [627.8 N-m] @ 4600 rpm)
Active handling stability control improves traction and enhances vehicle stability
Basic: 3 Years/36,000 Miles
16 (MPG) City / 25 (MPG) Highway
Fuel Capacity: 18.5 (gal)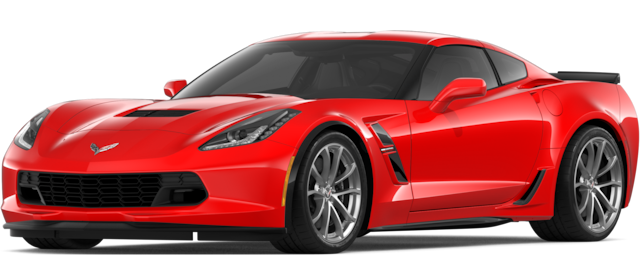 Z06 2LZ
Starting at

$80,900
Wheels, Z06 Pearl Nickel-painted aluminum 19" x 10" (48.3 cm x 25.4 cm) front and 20" x 12" (50.8 cm x 30.48 cm) rear
Seats, GT bucket
Audio system, Chevrolet Infotainment System with 8" diagonal color touch-screen, AM/FM/HD stereo with seek-and-scan and digital clock, includes Bluetooth streaming audio for music and select phones; voice-activated technology for radio and phone; featuring Android Auto and Apple CarPlay capability for compatible phone
Engine, 6.2L (376 ci) supercharged V8 DI (650 hp [485 kW] @ 6400 rpm, 650 lb-ft of torque [881 N-m] @ 3600 rpm)
Active handling stability control improves traction and enhances vehicle stability
Basic: 3 Years/36,000 Miles
15 (MPG) City / 22 (MPG) Highway
Fuel Capacity: 18.5 (gal)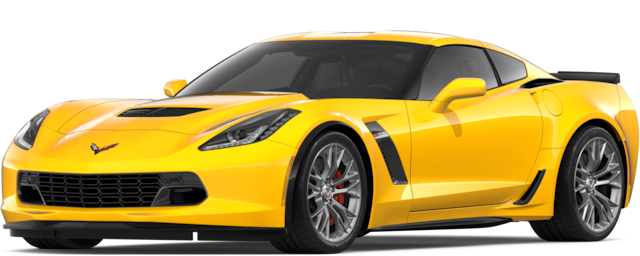 Z06 1LZ
Starting at

$80,900
Wheels, Z06 Pearl Nickel-painted aluminum 19" x 10" (48.3 cm x 25.4 cm) front and 20" x 12" (50.8 cm x 30.48 cm) rear
Seats, GT bucket
Audio system, Chevrolet Infotainment System with 8" diagonal color touch-screen, AM/FM/HD stereo with seek-and-scan and digital clock, includes Bluetooth streaming audio for music and select phones; voice-activated technology for radio and phone; featuring Android Auto and Apple CarPlay capability for compatible phone
Engine, 6.2L (376 ci) supercharged V8 DI (650 hp [485 kW] @ 6400 rpm, 650 lb-ft of torque [881 N-m] @ 3600 rpm)
Active handling stability control improves traction and enhances vehicle stability
Basic: 3 Years/36,000 Miles
15 (MPG) City / 22 (MPG) Highway
Fuel Capacity: 18.5 (gal)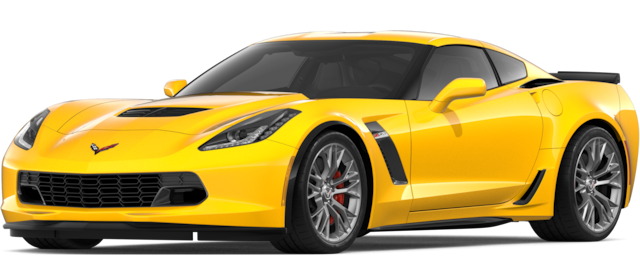 Z06 3LZ
Starting at

$80,900
Wheels, Z06 Pearl Nickel-painted aluminum 19" x 10" (48.3 cm x 25.4 cm) front and 20" x 12" (50.8 cm x 30.48 cm) rear
Seats, GT bucket
Audio system, Chevrolet Infotainment System with Navigation and 8" diagonal color touch-screen, AM/FM/HD stereo with seek-and-scan and digital clock, includes Bluetooth streaming audio for music and select phones; voice-activated technology for radio and phone; featuring Android Auto and Apple CarPlay capability for compatible phone (Includes (UQT) performance data and video recorder.)
Engine, 6.2L (376 ci) supercharged V8 DI (650 hp [485 kW] @ 6400 rpm, 650 lb-ft of torque [881 N-m] @ 3600 rpm)
Active handling stability control improves traction and enhances vehicle stability
Basic: 3 Years/36,000 Miles
15 (MPG) City / 22 (MPG) Highway
Fuel Capacity: 18.5 (gal)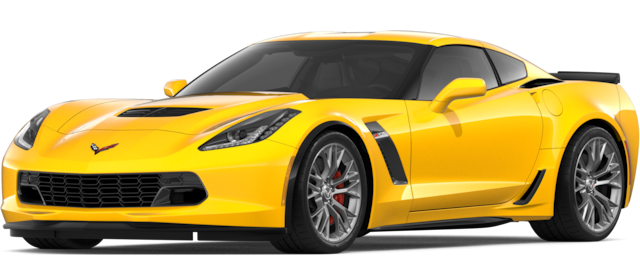 ZR1 1ZR
Starting at

$120,900
Wheels, ZR1 Pearl Nickel-painted aluminum 19" x 10.5" (48.3 cm x 26.7 cm) front and 20" x 12" (50.8 cm x 30.48 cm) rear
Seats, GT bucket
Audio system, Chevrolet Infotainment System with 8" diagonal color touch-screen, AM/FM/HD stereo with seek-and-scan and digital clock, includes Bluetooth streaming audio for music and select phones; voice-activated technology for radio and phone; featuring Android Auto and Apple CarPlay capability for compatible phone
Engine, 6.2L (376 ci) supercharged V8 DI and PFI
Active handling stability control improves traction and enhances vehicle stability
Basic: 3 Years/36,000 Miles
13 (MPG) City / 19 (MPG) Highway
Fuel Capacity: 18.5 (gal)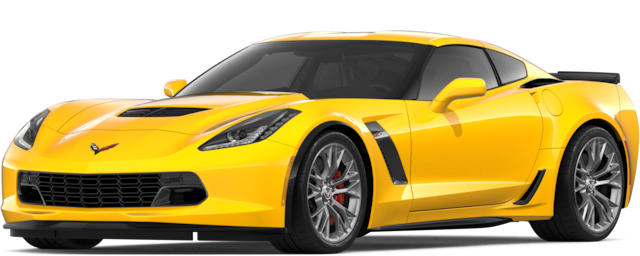 ZR1 3ZR
Starting at

$120,900
Wheels, ZR1 Pearl Nickel-painted aluminum 19" x 10.5" (48.3 cm x 26.7 cm) front and 20" x 12" (50.8 cm x 30.48 cm) rear
Seats, GT bucket
Audio system, Chevrolet Infotainment System with Navigation and 8" diagonal color touch-screen, AM/FM/HD stereo with seek-and-scan and digital clock, includes Bluetooth streaming audio for music and select phones; voice-activated technology for radio and phone; featuring Android Auto and Apple CarPlay capability for compatible phone (Includes (UQT) performance data and video recorder.)
Engine, 6.2L (376 ci) supercharged V8 DI and PFI
Active handling stability control improves traction and enhances vehicle stability
Basic: 3 Years/36,000 Miles
13 (MPG) City / 19 (MPG) Highway
Fuel Capacity: 18.5 (gal)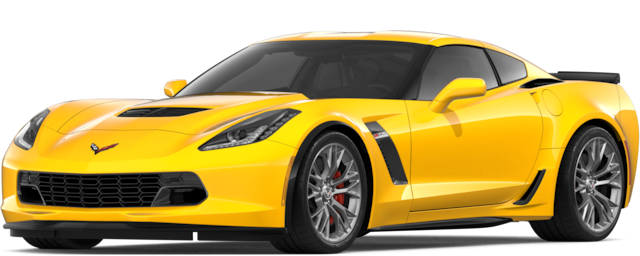 It puts air to work
Engineers worked overtime to integrate sophisticated aerodynamic and cooling elements into the exterior while maintaining signature Corvette DNA. And because Grand Sport was designed to be a convertible from the start, performance stays up when the top goes down.
Convertible models feature fully electronic convertible top that can be lowered remotely at speeds of up to 30 mph
Wide fenders accommodate wider wheels and tires for a confident, aggressive stance
Z06-style grille and integrated Grand Sport-badged front fender vents provide increased airflow
Z06-style rear spoiler provides downforce to help keep Grand Sport planted to the track
Available Carbon Fiber Ground Effects Package completes an impressive aero setup
We're excited to bring you the 2019 Chevrolet Corvette. This classic American sports car is a performance drivers dream with intuitive controls, available Competition Sport seats, and a Driver Mode Selector. The Corvette was crafted with aerodynamic exterior elements to deliver increased airflow for a truly exhilarating driving experience. Choose from the 650 horsepower Corvette Z06, the 212 mph Corvette ZR1, the aerodynamic Grand Sport or the race-inspired Corvette Stingray. Explore the models above to find the 2019 Chevrolet Corvette specs, features, and pricing. Shop our selection of the
new Chevrolet Corvette for sale
and visit a
Bergstrom Chevy dealership near you
to test drive your new Corvette in Wisconsin.
Disclaimers:
Based on initial vehicle movement. With available 8-speed paddle-shift automatic transmission and Z07 Performance Package.